Worst Person of the Year 2013
New Message
|
View Topics
|
Watch Topic
| Poll (
Vote
|
Results
)
The Worst Abomanation
Posted by
U S A
on 2013-12-09 22:44:44
---
Probably hussein obama.
Due to the fact he has the most power to damage America, he has been the worst.
Obviously the first and last on the poll's list are pure evil, and caused misery to the victims and their families.
However hussein obama is laying the foundation which step by step is designed to remove freedoms of the people and to fundamentally transform America.
The list of BHB's is too numerous to mention here, however one of the recent ones is: Releasing Billions and Billions of $$$$$$$$ to the nazis of Iran so they can continue with their nuclear bomb program.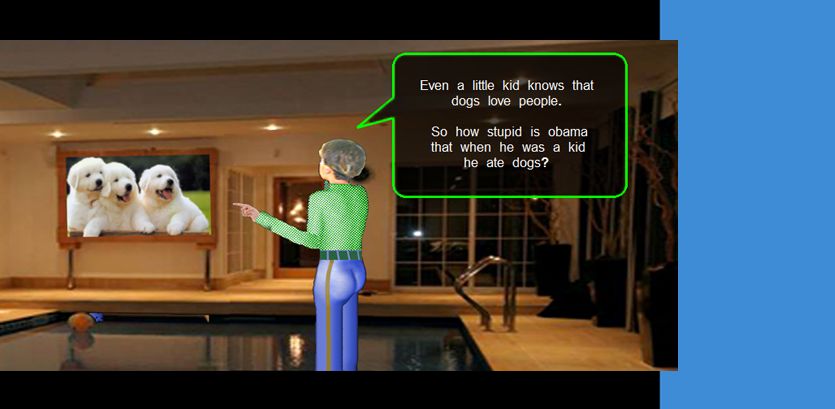 Posted by
totoro
on 2013-12-16 06:56:44
The right wing think tank that is paying the poster known as USA who actually hates America is not getting their money's worth. Her posts get more factually challenged and talking point dependent all the time. So sad.